In Deep Doo Doo: What's Deep Sea Mining & Why Is It Bad?
8 months ago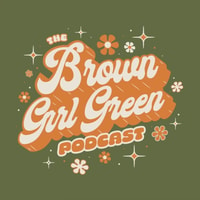 Episode Notes
Deep Sea Bed Mining Interview with the folks at Sustainable Ocean Alliance and featuring Marine Expert, Diva Amon. This episode dives into the political, social, and moral implications behind "deep sea bed mining," an emerging industrial field that involves extracting submerged minerals and deposits from the sea floor. To date, mining for sand, tin, and diamonds has been generally limited to shallow coastal waters - but now industries are starting to explore what could lie in the deep sea. Scientists are very concerned, however, about the implications of mining a part of the planet that hasn't been meaningfully explored in depth, and what this could mean for the future of the planet.
To learn more about what deep sea bed mining is and how to take action, learn more from the Sustainable Ocean Alliance
https://www.soalliance.org/campaign-against-deep-seabed-mining
Find out more at https://brown-girl-green.pinecast.co
This podcast is powered by Pinecast.