Let's Talk Boards: Funding Gaps in Environmental Philanthropy
7 months ago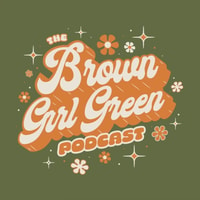 Episode Notes
In this episode, we meet with Emira Woods - the newest head of Green Leadership Trust - an organization working to tackle the lack of inclusion of BIPOC on climate/ environmental organizational boards. They are the first cross-organizational effort focused on building power and diversity in any advocacy sector.  They are guided first and foremost by their responsibility as fiduciaries of the organizations we represent.
Learn more and support the GLT here: https://www.greenleadershiptrust.org/
Follow Green Leadership Trust on Twitter!
Find out more at https://brown-girl-green.pinecast.co
This podcast is powered by Pinecast.